Essential information to know about E-Commerce SEO
The topic of this article is Search Engine Optimization for E-commerce websites and its unique features in 2022 and beyond. You should pay attention as this article discusses critical specific concepts about SEO for E-commerce.
The growth of the e-commerce market is suitable for both online sellers and customers. At the same time, competition among e-commerce sellers is greatly intensifying. If a product or service is not unique, online sellers risk being overshadowed by their competitors.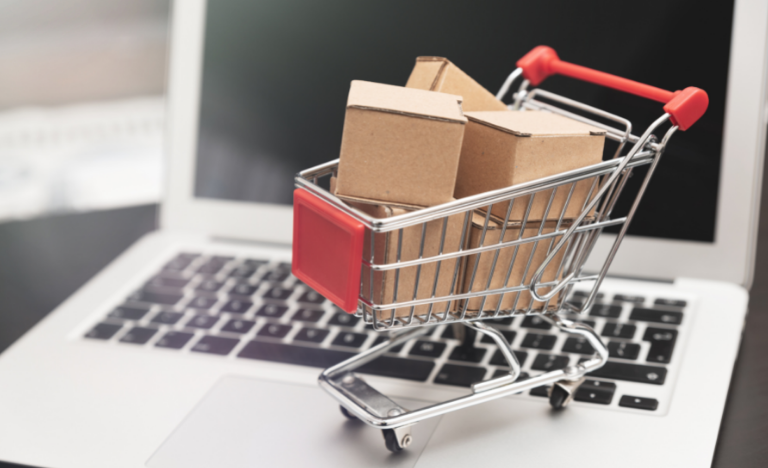 Many forms of digital marketing, such as social media marketing, pay-per-click (PPC) advertising, and search engine optimization (SEO), which we discuss in this article specifically from the point of view of e-Commerce, will help increase the visibility of online stores.
What is E-commerce SEO?
Search engine Optimization for E-commerce differs from the other general SEO methods. It helps to find Ecommerce stores online in the long run even after the investment and optimization efforts are stopped or at least put on hold. Instead of opting for quick ways, which undeniably, if done correctly, produce results, we can use different resources to provide the right added value.
In the long run, content-based Search Engine Optimization increases traffic and engagement. That's what content production is all about, and this is an integral part of search engine optimization.
Search engine optimization means optimizing a website's content, links, and technical structure to a form where search engines can find it by achieving higher search rankings. A search engine is the best way to find new customers by generating organic traffic. There is no need to run paid ads if you implement the SEO techniques correctly.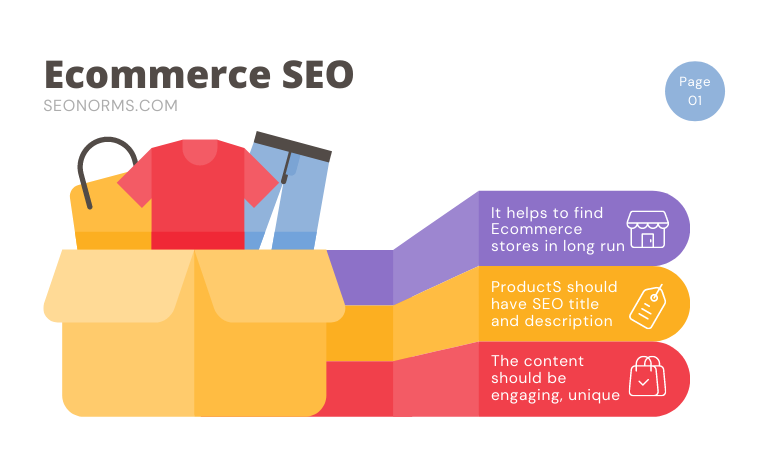 Although SEO indicates existing content optimization, SEO can also mean creating entirely new content. For example, a store can run a blog, and you can create engaging content for different topics and themes on your e-commerce website.
Search engine Optimization for e-Commerce sites is considered a thorough refinement of the content of products and product category pages and a technical Audit of the site. However, it is just a scratch on the surface.
The Most Important Methods for E-commerce SEO
E-commerce SEO is a slightly different skill than standard website optimization due to its different site structure. The number of pages in an e-commerce store can be huge, especially if there are a lot of products. For competent hands, however, this is not a problem either. Here are some tips to get you started.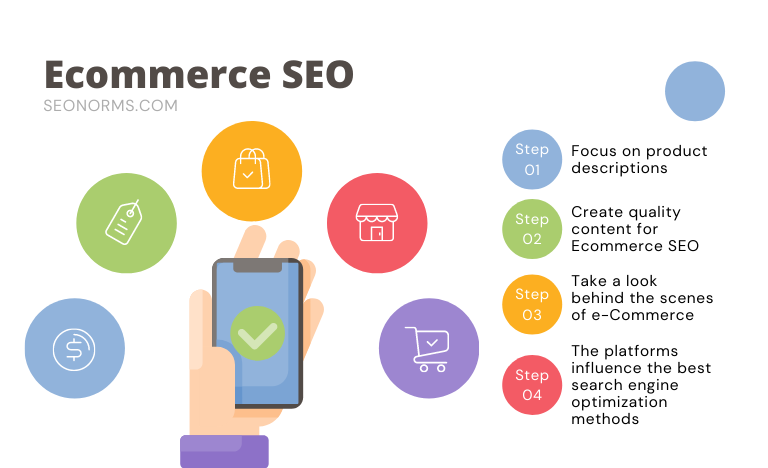 Focus on product descriptions
E-commerce search engine Optimization focuses on products. It may well be that a customer wants to find a particular product instead of virtually browsing your e-commerce store. Every search is an opportunity to generate the traffic you want for your store while improving the visibility of the entire store. Therefore, it is essential to give products the value they deserve.
Each product should have a clear SEO title and meta description. Product pages would preferably have unique URLs instead of incomprehensible character sets. Likewise, it is vital to optimizing the images so that the customer can see the product, and thus the store is also searchable through image search. Competition can be significantly less for image searches.
Google emphasizes titles, and that's why it's worth giving them a little extra importance. It is possible, for example, with structured information like rich snippets or schema markup. Google can display additional information hidden in the code during a search, for example, a customer service phone number or product reviews.
Create quality content for E-commerce SEO
As consumers, we often search for a product or service on a search engine. Quality content plays a crucial role in e-Commerce and certainly helps to improve search engine visibility.
The content should be good, but it should also be detailed and unique. Copying rarely works in search engine Optimization. When developing a content production strategy, think about how much time you can spend writing and what the result will be. For example, store sub-pages should preferably have about 500 words of text.
Take a look behind the scenes of e-Commerce
The website's proper technical functioning would be desirable from the point of view of the user experience, but Google also pays importance to this. Therefore, you should ensure that the store has at least an XML sitemap and a robots.txt file that suggests what search engines should go through on the site. (You can also hide resources with expressions written in a robots.txt file.) Likewise, smooth page download speeds and an SSL certificate are the best signs of your store's hospitality.
The platforms influence the best search engine optimization methods
While the basic principles of SEO are somewhat universal, although they are ever-changing, optimization cannot ignore the platform on which e-Commerce operates. As a blogging CMS (Content Management System), WordPress, which has conquered the world, is also the driving force behind more and more e-Commerce stores. SEO Optimization for WordPress websites is no more cumbersome and complex than for other platforms.
The plugins have many advantages. In Essence, however, they only facilitate optimization in the technical areas. No matter how much you pay for SEO plugins, readable content doesn't get created automatically and doesn't even optimize itself. Where the plugins can be helpful, it's still not worth believing their promises. Especially if there is no time to research and evaluate them, at worst, you only get a completely unnecessary expense for the plugins.
Final Words
Everyone can perform E-commerce Search Engine Optimization themselves. However, every online marketer should do the most straightforward SEO basics as they are the best experts in their business and should understand their niche.