Three Simple Steps to Search Engine Optimization
Search engine optimization (SEO) is the art and science of making web pages appealing to search engines. The better a website is optimised, the higher its ranking will be in search engines. The higher your website's ranking, the more visitors it will receive. The more visitors your website receives, the more money it will make. The trick is to optimise your website for search engines.
Why is Achieving and Maintaining a High Ranking So Critical to Your Internet Business's Long-term Success?
According to studies, visitors rarely look at websites that don't appear on the first two pages of search engine results. Websites that are ranked on the third page (or any subsequent page) receive much less traffic than those that are listed on the second page. The difference between the first and second pages is much more startling. Ranking and strong search engine optimization are crucial in the world of digital marketing.
At first, Search Engine Optimization May Appear Frightening
In the beginning, it may seem like a huge unknown world filled with big words like web crawlers, Domain Authority (DA), Page Authority (PA), Meta tags, and algorithms. None of these things are familiar to you. But the fact is, it's a lot easier than you might think to optimise your website for search engines.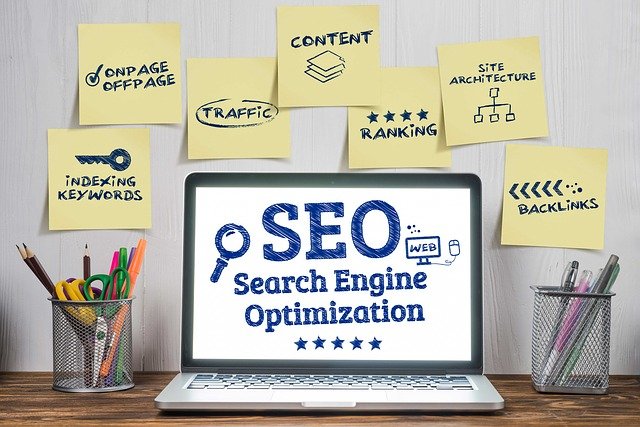 Algorithms are just as complicated as they appear. They are a finite set of carefully specified instructions, to put it simply. The great majority of computer programmes are built using rigid algorithms. PageRank is a Google algorithm that searches, indexes, and ranks the webpages that have been registered. The PageRank algorithm is based on link analysis. Google's extraordinary success can be attributed to PageRank.
What Are Web Crawlers and How Do They Work?
Web crawlers are programmes that search engines employ to browse the Internet in a systematic and automated way. Web crawlers seek webpages as they browse websites.
Step #1: The Use of Meta Tags is Crucial
Meta tags are HTML tags that include information about a website. Only the search engine can see the meta tags, which are inserted directly into the title tag.
Step #2: First and Foremost, Make a Content-rich Website
The real fact about search engine optimization (SEO) is that you may begin optimising your website without having any prior knowledge of the technical aspects of the process. Simply put, creating a content-rich website is the first step in constructing a website that will be well-ranked by search engines. This means that you should squeeze as much information about your product or service as possible into your website.
Step #3: Use Appropriate Keywords in Page Content
Filling your site with keywords that will attract the attention of web visitors is the third step in search engine optimization. The final stage in creating a fantastically optimised website is submitting it to the popular search engine.