How will the removal of third-party cookies impact digital marketing?
By 2023, Google will stop supporting 3rd party cookies in Chrome. The reason is people's growing concern about maintaining anonymity online. The change has shaken the world of digital marketing, as much of it, is based on cookies to target advertising.
What are cookies?
Cookies are small text files on your computer stored by web browsers that are invisible to users. Cookies collect information about visitors to the website and, among other things, identify if you have visited the website before. Cookies are useful in digital marketing because we can gather information about visitors and target them with appropriate marketing strategies based on their behavior.
Third-party cookies mean that sites other than site X may use user information collected by X. Thus, user information is not site-specific but may be sold or shared for use by other sites and entities.
What does Google's new cookie policy mean for digital marketers?
Until now, digital marketing has relied heavily on targeting through third-party cookies. The change will make it more difficult to track between sites and measure data since we can't use visitor data to target marketing as before. Doing digital advertising becomes more difficult if we can't measure results reliably.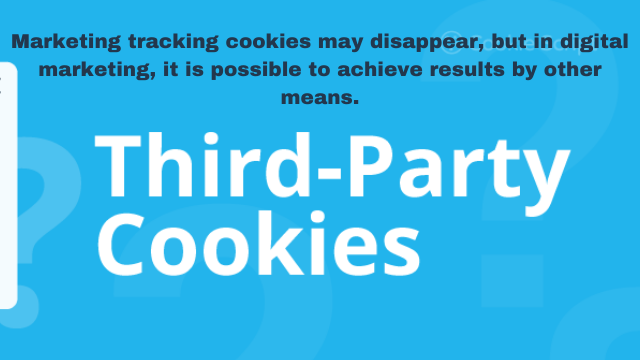 In the future, the collection of user data will require customers' consent. Those companies that know how to justify to customers the need to collect user data transparently will be vital. Therefore, businesses should strive to build trust-based relationships with their customers and tell them how data collection helps create a better customer experience.
If the user logs in to a specific website, the first-party cookie data can be associated with the logged-in user. However, it can be much more difficult for small businesses to obtain customer consent for data processing, and therefore, building trust is emphasized.
The change requires adaptation, but there are also more alternative monitoring methods.
A different way of monitoring, FLoC (Federated Learning of Cohorts)
Google has begun testing an advertising technology called Federated Learning of Cohorts (FLoC). With FLoC, Google plans to stop identifying individual users and building personalized profiles.
FLoC works by bringing together people interested in similar things or who have similar ways of browsing the web. An individual cannot be identified but can show ads to this set, the "cohort".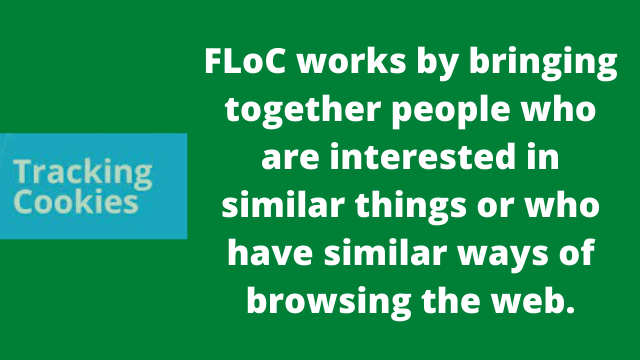 According to Google, advertisers can get "almost the same" result with FLoC as cookies. Google has reported that, according to its research, FLoC provided up to 95% of the results generated by cookies.
With the change, advertisers would still be able to advertise on YouTube, Gmail, and search engines. Advertisers can also advertise on different websites by targeting the data they collect themselves or Google's cohort groups.
FLoC is currently in the testing phase, and Google is working with advertisers to determine if it is an effective alternative to using cookies. FLoC has also aroused criticism in the marketing world, so it remains to be seen what its results and reception will be.
What can a marketer do to get ready for change?
The most important thing a marketer should do is not worry too much about a cookie change. Targeted advertising does not end with the prohibition of third-party cookies. The change affects all marketers, including your competitors. So the most important thing would be to try to adapt to the change as well as possible. Technology is constantly evolving, and more targeting options like FLoC will become available.
With the change, collecting your data will also become more critical, as your data will allow the marketer to make accurate targeting without the need for third-party cookies. So you can strive to collect data for yourself, such as customer email addresses, that you can use to target your advertising.
In addition, the marketer can focus on other marketing tools, such as search engine optimization and email and influencer marketing, that do not rely on cookies. So take the time to research and expand your marketing efforts in those areas that you find helpful to your business.
And once again, as a reminder: don't worry too much about change. Tracking cookies may disappear, but it is possible to achieve results by other methods in digital marketing.